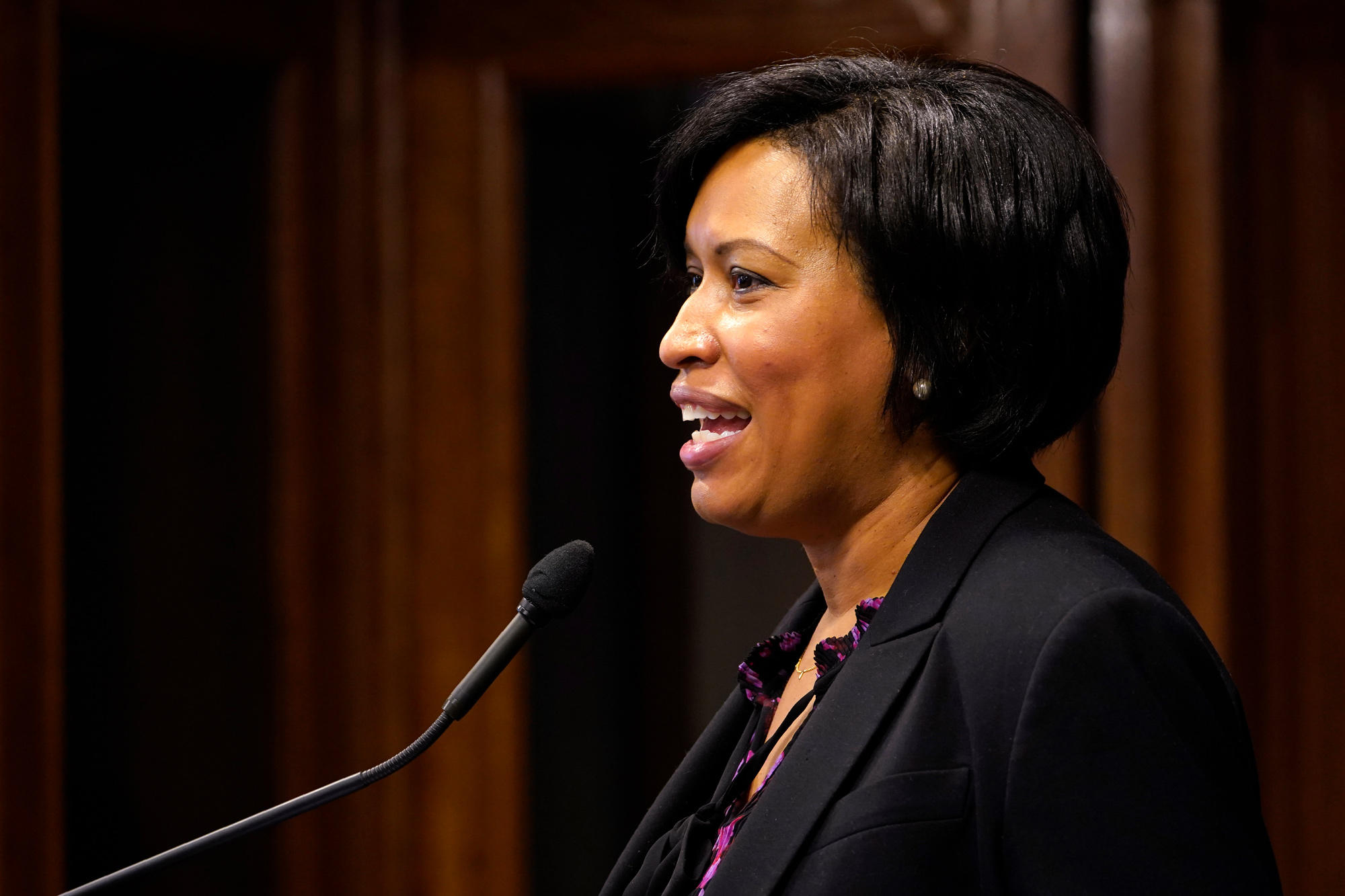 Washington, DC, Mayor Muriel Bowser congratulated President-elect Joe Biden and Vice President-elect Kamala Harris for their projected victory, welcoming each of them back to the District under their new roles.
"We are all excited to welcome this president who will support DC values, including statehood for Washington," Bowser told reporters on Monday, adding that the District is "rejoicing" over the news.
Reflecting on her experience serving as mayor with Donald Trump in the White House, Bowser called Biden's election a "fresh start for the country," but noted her government is committed to working with whoever is President.
"The President of the United States is our neighbor, and while they're here, I'm their mayor," she said. 
The mayor said that in recent years, the federal government has "slighted" the District on security costs and that her office is going to try to get the Trump administration to "do the right thing" in its final weeks.
Pressed on whether she had concern about large groups of people traveling to the District for Biden's inauguration in January, especially now that 42 states are on DC's high-risk list, Bowser would only say that she has been involved with early planning phases with the federal government for the ceremony, as she's previously noted.
Bowser told reporters that she has "offered [her] congratulations" to Biden and Harris and that she had visited Wilmington, Delaware, on Saturday, the day the President-elect and Vice President-elect celebrated their projected win with family members and supporters.
In Delaware, the mayor spoke with members of the Biden team, she said, adding that she'll be in touch with the transition team when the time is right.