10 hr 33 min ago

From CNN's Andrea Diaz
Dr. Scott Gottlieb, former commissioner of the US Food and Drug Administration, said he believes the United States will cross the 100,000 cases per day threshold sometime in the next couple of weeks – or maybe even this week.
"We'll cross 100,000 infections at some point in the next couple of weeks, probably. We might do it this week, if all the states report on time," Gottlieb said. "We have to see if states like Florida and Texas actually report on Friday and Saturday, because we might get above 100,000 this week."
Gottlieb added that this is due to the public's behavior and lack of caution. 
"The reality is that I think we're not going to start to see a slowdown in the pandemic until you see consumer behavior change, and until you see mobility data start to decline. That's been the lesson of the past surges in the virus," Gottlieb said. 
10 hr 22 min ago

From CNN's Ben Morse and Aleks Klosok in London
Professional sport in France will continue despite the country entering a new national coronavirus lockdown, sports minister Roxana Maracineanu told the country's National Assembly on Thursday.
The news comes after President Emmanuel Macron announced in a televised address to the nation on Wednesday that a second national lockdown will begin on Friday and last until at least Dec 1.
 "Top athletes and professional athletes will be able to continue training. And they will also be able to continue to compete since travel for professional reasons is allowed," said Maracineanu.
The French Men's National Rugby team is set to host Ireland in Paris on Saturday in a crunch Six Nations finale. The game was already slated to be played without fans at the Stade de France.
Meanwhile, the Paris Masters tennis tournament is due to begin on Monday with 20-time Grand Slam winner Rafael Nadal slated to take part.
In a statement from the ATP Player Relations, which Slovakian player Lukas Lacko posted on his Twitter feed on Thursday, it was confirmed that the French Tennis Federation (FFT) will stage the event behind closed doors at the Bercy Arena.
11 hr 18 min ago

From CNN's Adrienne Vogt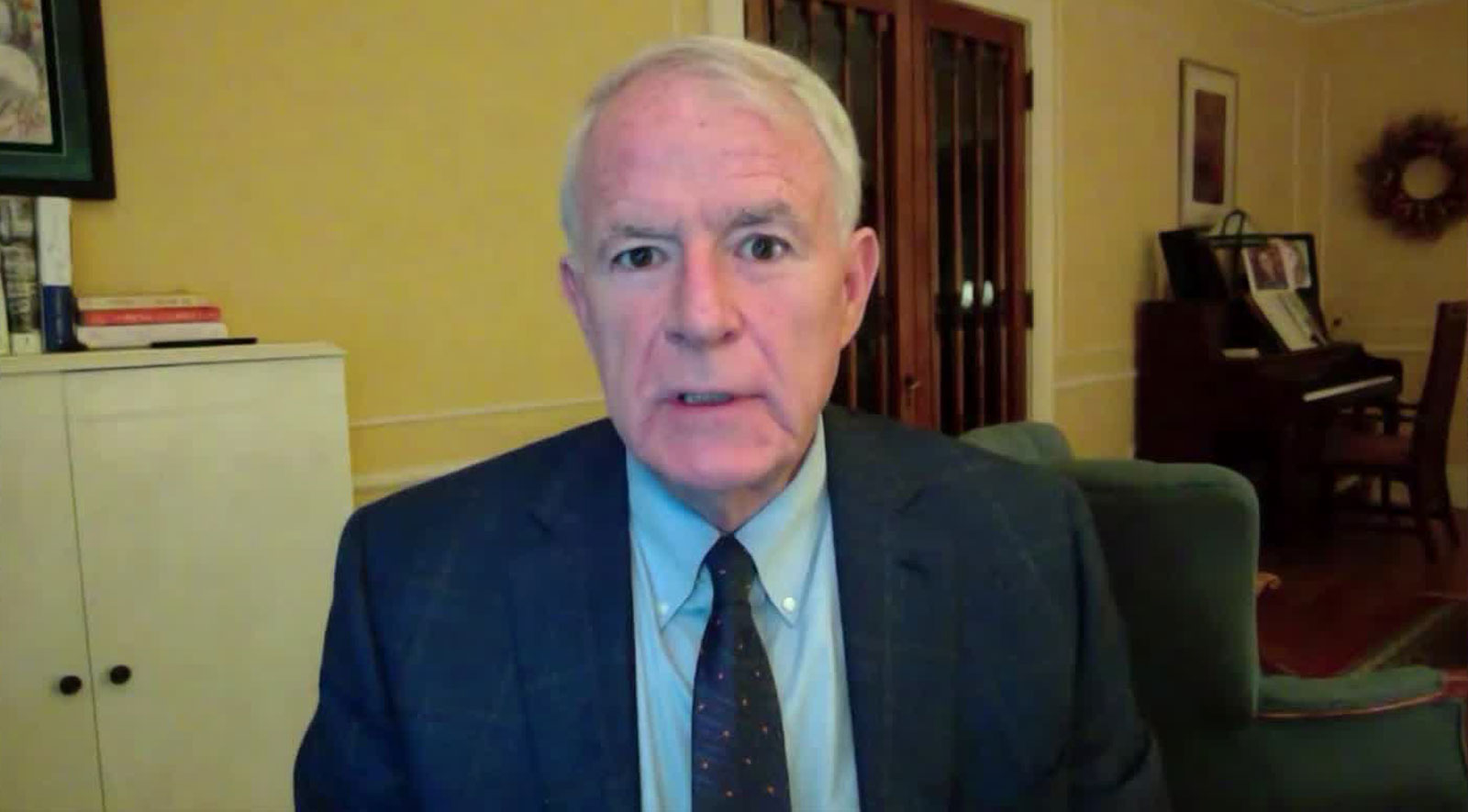 As coronavirus cases skyrocket in Wisconsin, Milwaukee Mayor Tom Barrett says the pandemic is "without a doubt…worse than it's ever been."
"Over the past two months, we've seen a 450% increase in the number of cases if you look at a seven-day average. The hospitalizations have more than doubled in the last month," Barrett said. "…The positivity rate [is] hovering [at] 27, 28% for the state of Wisconsin."
"We've got this situation that is clearly out of control right now in the state of Wisconsin," he said on CNN's "New Day."
Barrett said the city has lowered capacity for bars and restaurants to 25% and require their plans to be approved by the city. 
An alternative care facility for coronavirus patients was set up near Milwaukee. Barrett said they hoped "we would never have to use it," but this week, six patients were admitted.
Barrett accused the state legislature and Republican leaders of trying to strike down mask mandates. 
"Politics has just permeated this in a way that I think has made it very, very difficult for us to deal with this," he said. 
Watch:
9 hr 32 min ago

From CNN's Manu Raju and Kristin Wilson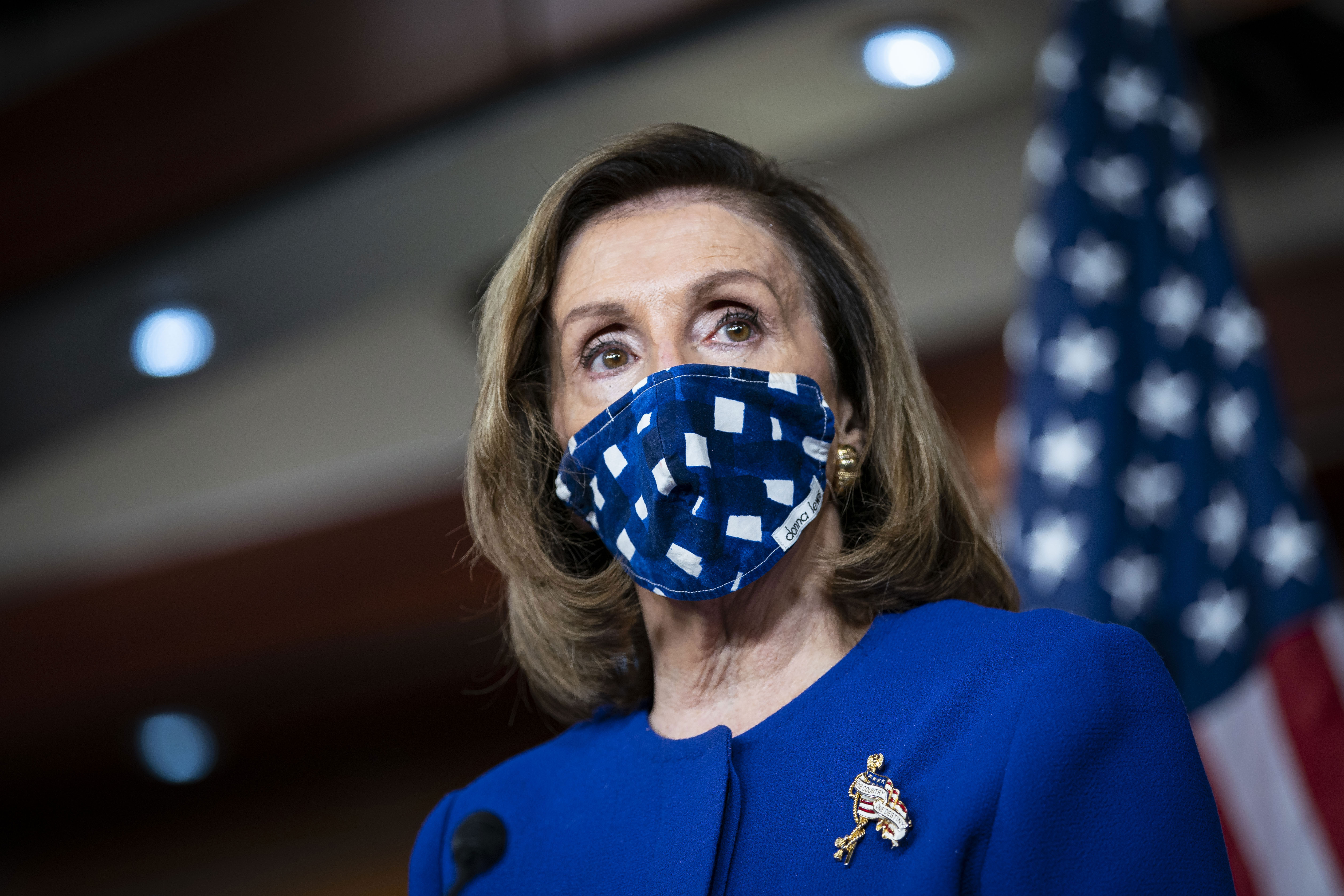 Millions of Americans hoping for financial help in the wake of the coronavirus economic collapse might need to wait a little longer. A new letter from Speaker Nancy Pelosi to Treasury Secretary Steve Mnuchin shows just how far away the two sides are from coming to an agreement.
"As the coronavirus surges and the stock market plummets, we are still awaiting the Trump Administration's promised responses on multiple items of critical importance," Speaker Nancy Pelosi wrote. "Your responses are critical for our negotiations to continue."
The two sides remain at odds over major issues such as testing, jobless benefits and state and local funding, which has been a big point of contention throughout the negotiations.
"The President's words that 'after the election, we will get the best stimulus package you have ever seen' only have meaning if he can get Mitch McConnell to take his hand off the pause button and get Senate Republican Chairmen moving toward agreement with their House counterparts," Pelosi continued in the letter. "The American people are suffering, and they want us to come to an agreement to save lives, livelihoods and the life of our American Democracy as soon as possible."
Talks have been underway for months. But with the same areas of disagreement still in effect, a deal before next week's election seems all but impossible.
On CNN's State of the Union Sunday, Pelosi told Jake Tapper she was awaiting White House approval on a remaining list of concerns and had hoped to have an answer by Monday. 
12 hr 7 min ago

From CNN's Pete Muntean
In what could be a glimpse into the future of air travel, United Airlines will begin offering free coronavirus tests to passengers on select routes. United hopes the move will not only increase traffic on mostly empty transatlantic flights, but also spark international cooperation to break down travel restrictions. 
"We firmly believe that testing is a key component of a multi-layered approach to safely opening travel across the globe," United's managing director of operations policy and support Aaron McMillan told reporters in a briefing call. "The pilot program will guarantee that essentially everyone on board just tested negative for COVID-19."
The four-week trial run begins November 16 on United Flight 14, which departs for London Heathrow from Newark Liberty International Airport three times each week. United says passengers must arrive at least three hours before the 7:15 p.m. flight to receive a required rapid molecular Abbott ID Now test which United says produces results within 20 minutes. United says those who test negative for coronavirus will be allowed to board the flight. Those who test positive will be isolated by clinicians and either refunded or rebooked at a later time.
"It would be a requirement for everyone on board to have that negative test result prior to flight," said McMillan.
While the move does not allow travelers arriving in the United Kingdom to bypass its mandatory 14-day quarantine, United hopes the trial will serve as a proof of concept.
"United will share customer feedback of this pilot with governments on both sides of the Atlantic to further demonstrate the effectiveness of these programs as an alternative to mandatory quarantines or duplicative travel restrictions," said a company news release.
Last week, airline industry groups sent a letter to the Trump Administration pleading for the federal government to standardize pre-departure virus screening and contact tracing to ease restrictions that are "decimating our industry."
Singapore is lifting its border restrictions for Mainland China and Australia's Victoria State beginning November 6.
Singapore's Civil Aviation Authority (CAAS) said on Thursday that visitors from these countries can apply for an "Air Travel Pass (ATP)" granting entry into Singapore as long as they've stayed in either Mainland China or Victoria State for 14 days prior to entry.
Visitors will be required to take a Covid-19 test after arriving at the airport, but will not need to serve a Stay-Home Notice.
"This latest initiative follows the earlier lifting of border restrictions for visitors from Australia (excluding Victoria State), Brunei Darussalam, New Zealand and Vietnam," the CAAS said.
"As of 29 October 2020, 1200 hours, we have approved 1,375 applications from these places, and received 602 visitors. None of the visitors tested positive for COVID-19 upon arrival."
12 hr 37 min ago

From CNN's Antonia Mortensen and Lauren Kent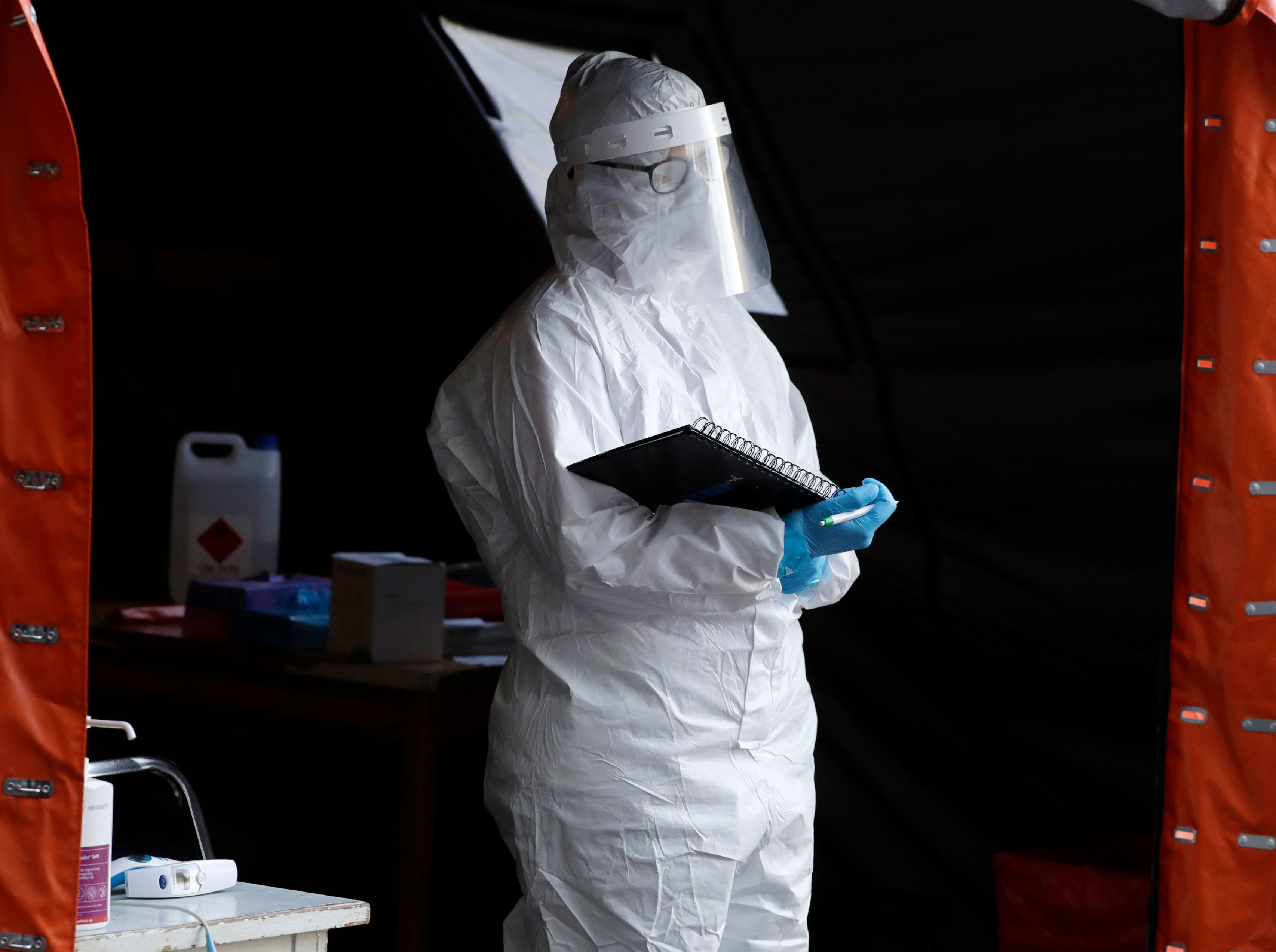 Poland's total number of coronavirus infections has tripled in less than a month, reaching 319,205 total cases, according to the Polish Ministry of Health on Thursday. 
The death count in Poland has reached 5,149 -- more than double the total deaths reported by the Ministry of Health at the start of October (2,543 deaths).
Poland reported another record-high number of new coronavirus infections on Thursday, with 20,156 cases, according to government data. Poland also reported a record-high number of daily deaths, with 301 deaths on Thursday.
9 hr 33 min ago

From CNN's Aleks Klosok and Aimee Lewis in London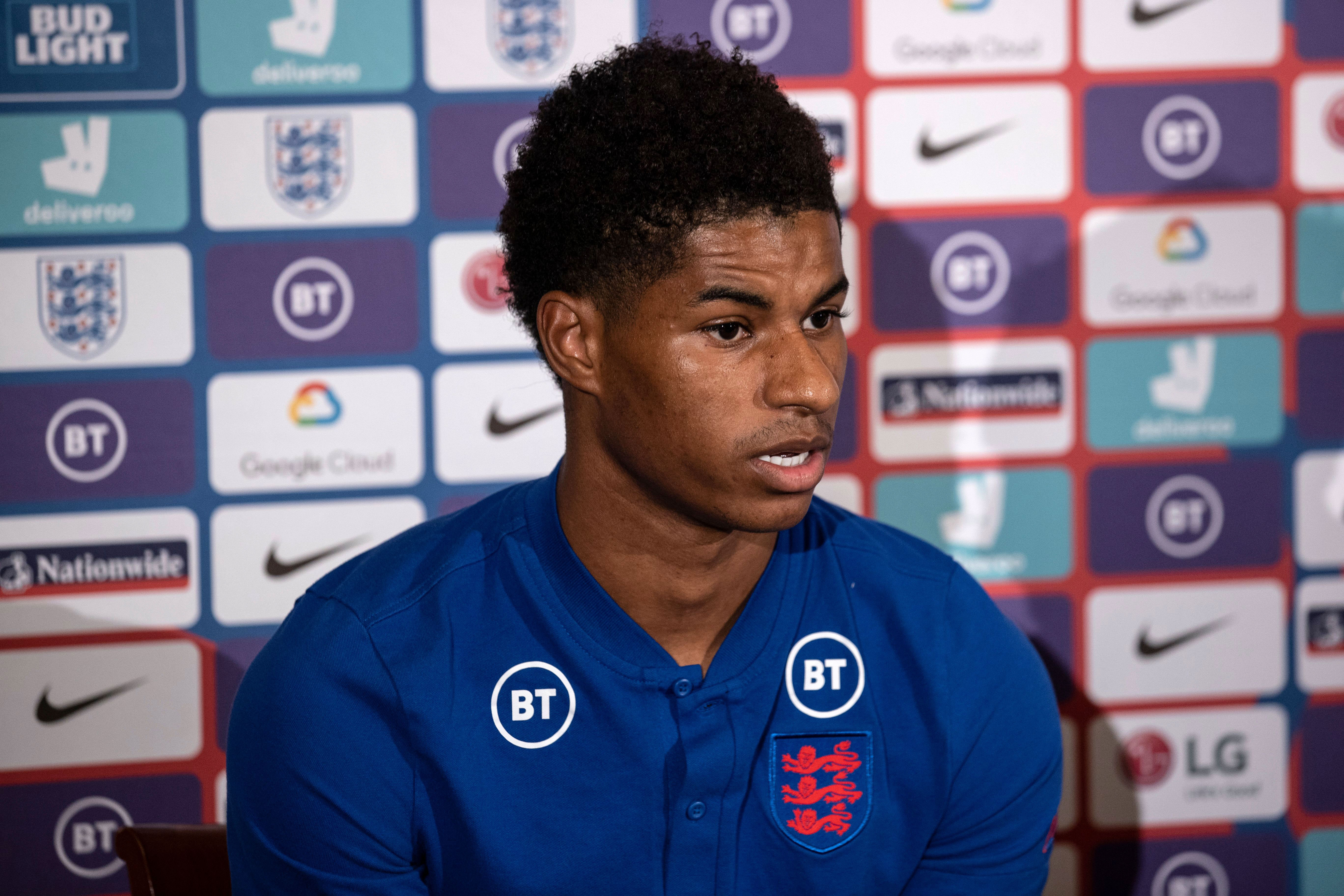 More than a million people have signed England and Manchester United striker Marcus Rashford's online petition, which proposes that free school meals for low-income families in England are provided over school holidays.
The petition was launched by Rashford on 15 October.
"Covid-19 has been tough on us all but Government should ensure children don't pay the price," the footballer wrote in the petition, explaining that 14% of parents and 10% of children in the UK had experienced food insecurity in the past 6 months.
"32% of families have lost income as a result of Covid-19," Rashford went on to say.
The striker had called for the UK government to extend a scheme to provide 1.5 million children with food vouchers during holidays until Easter 2021, but the proposal was voted down last week by lawmakers in the House of Commons.
Rashford, who was recently awarded an MBE for his work tackling food poverty, has promised to keep pressuring politicians to back his campaign.
On Wednesday night, Rashford came off the bench to score his first senior hat-trick for Manchester United in their 5-0 victory of RB Leipzig in the Group Stages of this season's UEFA Champions League. The 22-year-old tweeted minutes after the game was over:
"3 goals, 16 minutes, 1,030,000 signatures. Can't stop smiling, I've waited a long time for that. Just wish the fans were in to experience it with me."
13 hr 33 min ago

From CNN's Zahra Ullah and Anna Chernova in Moscow 
Russia has reported 17,717 new cases of coronavirus on Thursday, setting a new record in daily increases since the start of the pandemic, according to data from the country's coronavirus response center.
Russia also reported a new record number of coronavirus-related deaths in the past 24 hours, with 366 people dying.
The total number of coronavirus cases in Russia as of October 29 is 1,581,693 with an overall death toll of 27,301.
Russia's coronavirus situation continues getting complicated, the Russian Deputy Prime Minister Tatyana Golikova said on Wednesday in a video conference meeting with President Vladimir Putin and senior government officials.
Golikova said there was a critical situation in 16 Russian regions, where hospital beds were at more than 90% capacity and in five regions, more than 95% of the bed capacity is occupied.
Russia announced a nationwide mask mandate earlier this week as daily increases in Covid-19 cases remain high. People across the country must wear masks in public spaces, public transport, parking lots and elevators.
Russia's health and consumer rights regulator Rospotrebnadzor also recommended that restaurants and bars close between 11pm and 6am.