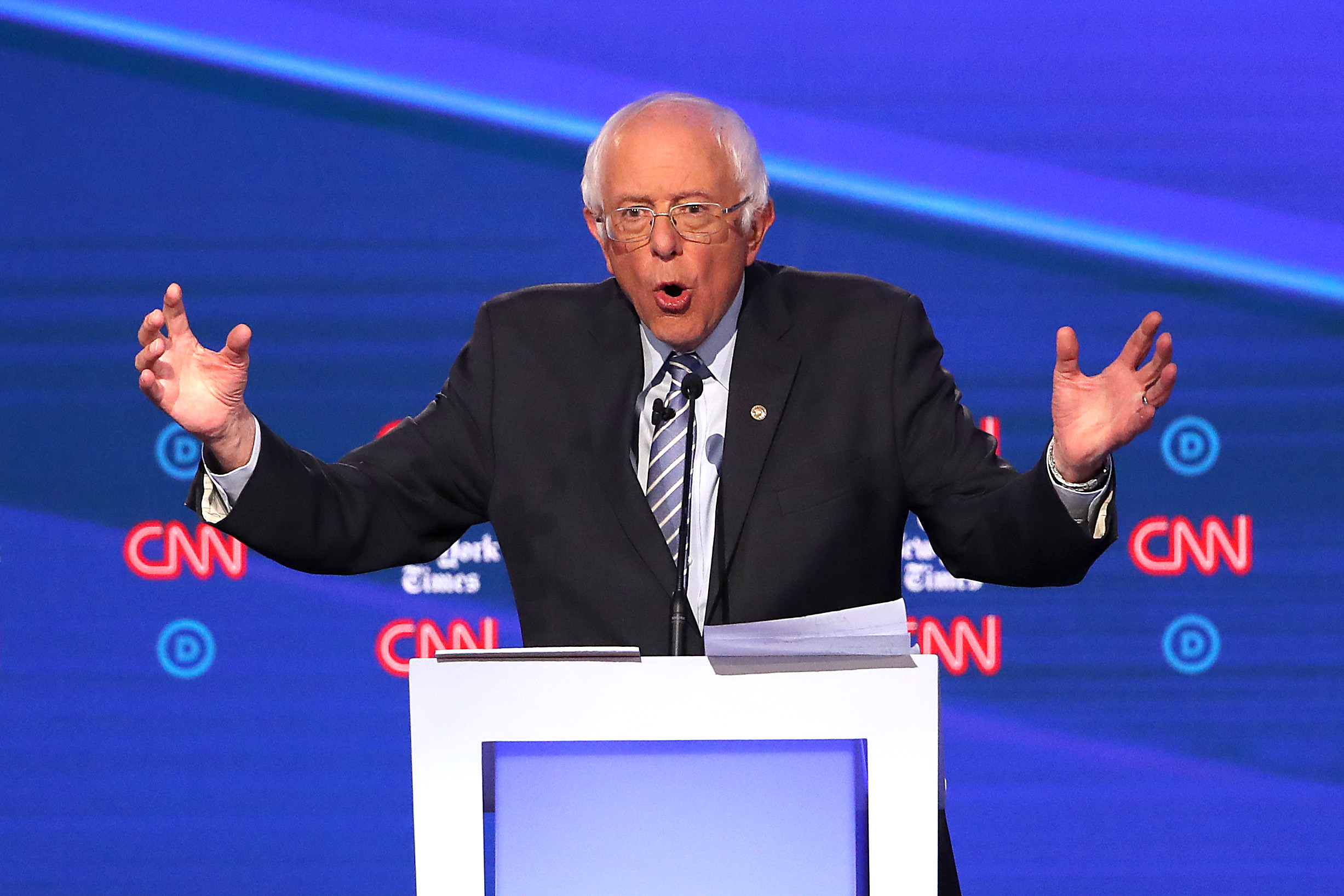 My major take-aways from tonight's debate:
Rehearsed Joe Biden doesn't work, plain and simple. He was at his best in the few exchanges when he was unscripted and unfiltered. That energy and passion is precisely what people expect and love about Biden. Let Joe be Joe.
Amy Klobuchar and Pete Buttigieg brought the much-needed perspective and pragmatism of middle-America. They stood out tonight by engaging in vigorous policy debates -- and also by reminding us that you can disagree without being disagreeable.
Bernie Sanders had a heart attack -- and got a heart. It's often been said that he lacks a certain human touch. That vulnerable moment tonight when he thanked people for their well wishes and prayers was powerful. His defense of his positions and policy proposals was equally powerful. Anybody who thought he'd be weakened or diminished after the health scare -- anybody who thought he'd pass the progressive torch to Elizabeth Warren and go out to pasture -- was gravely mistaken. There's still a lot of fight left in the guy.
Elizabeth Warren learned what it's like to come into a debate as the woman on top: It means everyone shoots their arrows at you. Until today, she was untested as a frontrunner. Tonight's debate left her a little bruised, but it will ultimately make her a better candidate. Detailed plans are not enough -- people also want to know how you're going to implement and pay for those plans.
Democrats have shown again that there is great diversity of thought within their party. Whether it's health care, gun reform, regulating big tech or so many other issues, it's clear that many ideas are welcome in the Democratic tent.
If the presidency eludes her grasp, Tulsi Gabbard may want to explore a future career as a debate moderator. But tonight wasn't the night to start auditioning.
Ana Navarro is a Republican strategist and CNN political commentator.