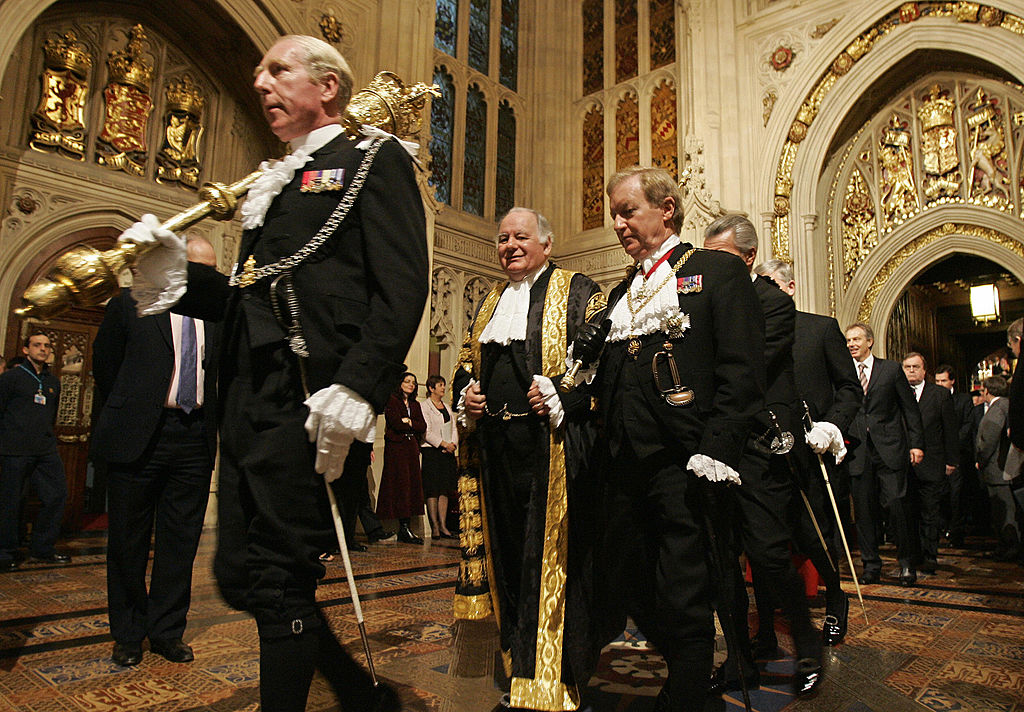 Fast forward a few hours. It's approaching midnight (or maybe even later), everyone is tired of talking about Brexit, and Parliament is about to be closed for business for five weeks.
But, since this is the Parliament of the United Kingdom of Great Britain and Northern Ireland we're talking about, they're not just going to lock up shop and head to bed.
Oh no. Instead, we get the time-honored Prorogation Ceremony. Yes, there is a ceremony.
What does it involve, you definitely didn't ask? Well, the ceremony begins with an announcement read on behalf of the Queen.
Her statement, read by the Leader of the House of Lords in that chamber, says: "My Lords, it not being convenient for Her Majesty personally to be present here this day, she has been pleased to cause a Commission under the Great Seal to be prepared for proroguing this present Parliament."
Then Black Rod gets involved. Black Rod is not actually a black rod, but a person referred to as Black Rod who carries a black rod. Black Rod has been around since the 14th century, and the current Black Rod -- whose real-life name is Sarah Clarke -- has been in the post since 2018.
Anyway, as I was saying, Black Rod carries a black rod at the opening and closing of Parliament, to help fulfil her or his duty to maintain the House of Lords.
At tonight's ceremony, Black Rod will summon the House of Commons to the House of Lords. When the Commons arrive, representatives from each house greet each other -- the Lords by doffing their hat, which is British for "hello," and the Commons by bowing.
Then the government gets to read out their achievements from the past year, and then there is some speaking in Norman French.
Once that's completed, Parliament is officially prorogued. But it's not over. Lawmakers must then file out of the chamber, shaking hands with the Speaker as they go.
At this point, in accordance with tradition, the Spice Girls perform a medley of their hits.
Wait, no, that was the Olympics closing ceremony. Ah yes -- at this point everyone goes to party conference for a month to argue some more about Brexit.