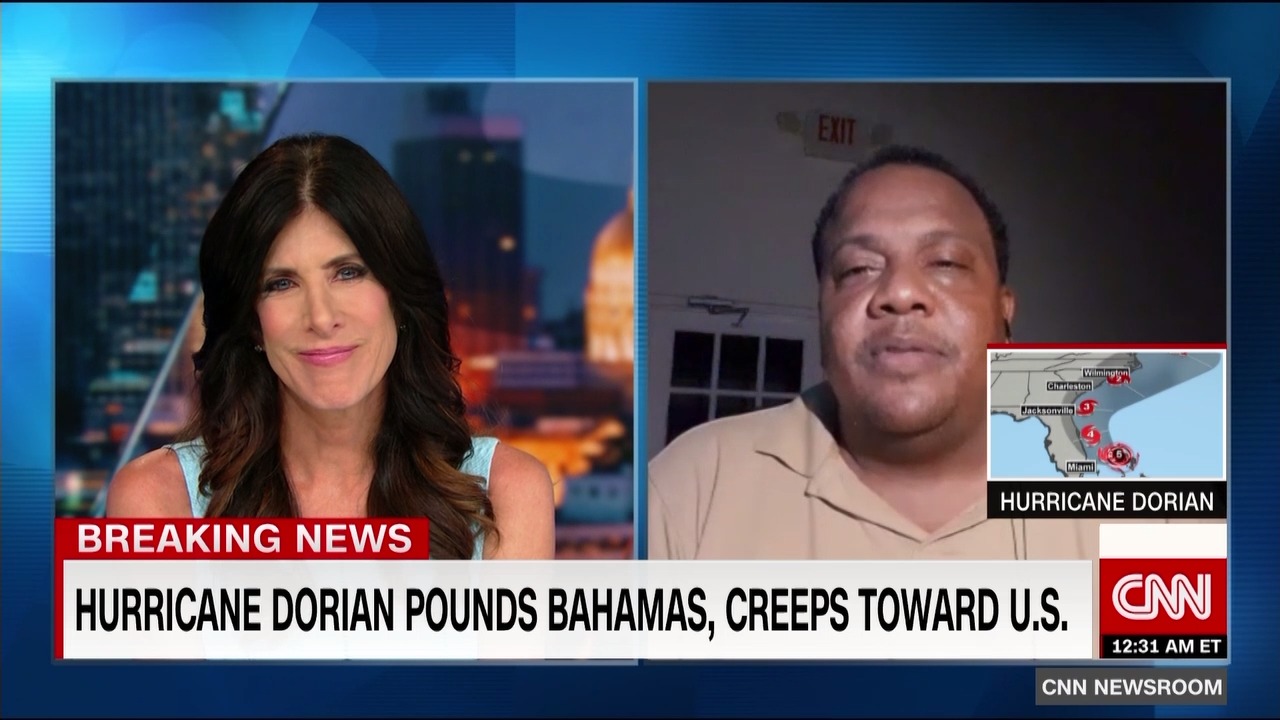 It's now 2:30 a.m. in the Bahamas and Hurricane Dorian has slowed to a crawl over the island chain, battering buildings with heavy rain and winds at 180 miles per hour.
Residents are bunkering down at home in the dark and in shelters where they sought refuge as the storm hit. Sunrise isn't for another four hours, at 6:53 a.m., when local authorities will be able to survey the full extent of the damage.
Kevin Tomlinson, a resident in Freeport, Grand Bahama, told CNN just after midnight that power had been cut to the shelter where he is staying with about 40 other residents who live by the coast. There were even some tourists who got caught in the hurricane -- he said one couple was visiting from Chicago.
Tomlinson said he and other locals are preparing for some difficult weeks ahead.
"In 2004 when we had Hurricane Francis, we went through the aftermath of 10 weeks of no power, no water and everything, and we know what that felt like, but we rebuilt and we're going to rebuild again. So anything happens like that, we just rebuild again," he said.
Watch Kevin speak here: